If you have curly hair and enjoy the odd wash and go then you are probably very familiar with the fact that by the second day your curly hair no longer looks like its former vibrant self.
You might have woken up in the morning to find that your curls and gone limp, flat and in general, you just have "bed head".
Not a good look if you are in a rush and have somewhere to be. Let's be real, not many of us have the time to re-do over a WHOLE wash and go every day.
Did you know there is a way that you can refresh curly hair without a lot of fuss? When I was at the beginning of my natural hair journey I used to do a fresh wash and go every.single.day. I mean seriously who has time for that? Ok I did back then, but not anymore.
Today I'm going to show you step by step how to refresh curly hair with just a few simple tricks.
Say goodbye to flat curly hair.
***Please note that this site uses affiliate links if you would like to read the legal stuff you can find it here
4 Ways To Refresh Curly Hair For Second Day Hair
Refreshing curly hair is really simple once you know how and you can even begin to tweak these simple methods once you know what your hair likes and does not like. Remember every head of hair is different.
1. Water
Water is every curly girl's dream product. It's so simple and gets the job done. If you have curly or kinky hair and you have not been using water then let this be a wake up call for you.
Water solves so many problems when it comes to your hair and refreshing your curls the next day by using water is no exception to this.
If you have a wash and go from the day before and have used any type of gel then a simple spritz of water can make your curls pop all over again without having to do anything too tiresome. This is because the gel can be reactivated by adding water.
To activate your curls using water take a midst spray bottle like this one, add a little water and lightly spray your hair.
Once you have given your hair a spray shake out your hair to loosen out the curls that have clumped and stuck together.
Don't be scared to flip your head upside down if you have to.
One thing to remember about second day hair is that your hair always gets a little bigger than the day before.
Psss…most people actually prefer second day hair because of the amazing volume that you can get.
2. Leave in Conditioner
Refreshing your hair with a leave in conditioner is slightly different to refreshing with just water. Some people don't like this method because it can cause build up in your hair much more quickly. The more product you add the more chances there are of build up and the need to wash your hair again.
To use a leave in conditioner to refresh curly hair, simply add a small amount to your water spray bottle mixed with water and give it a good shake to make sure the water and the leave in conditoner are evenly mixed.
Next, just spritz your hair with the mixture and shake out just like above with the water refresh method above.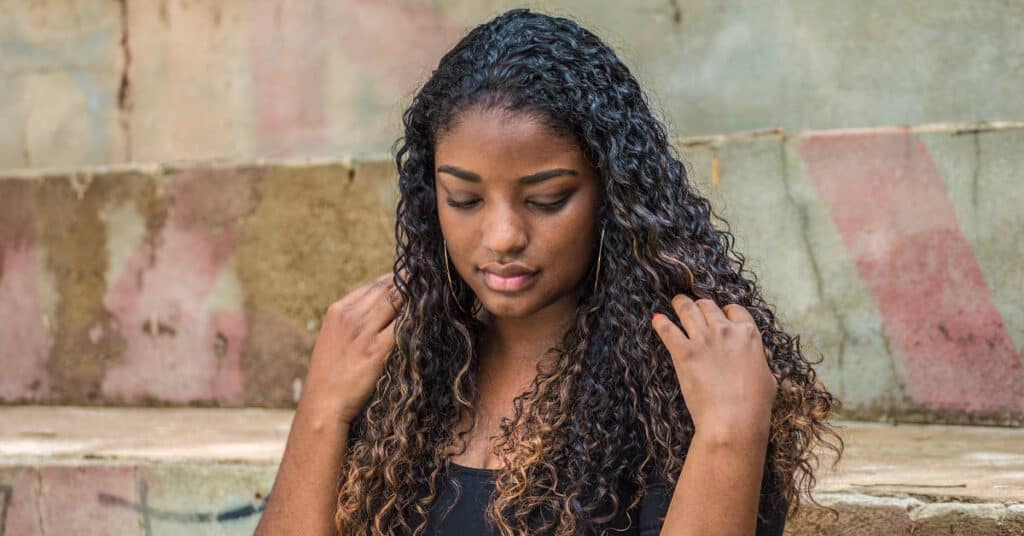 3. Gel
Gel can also be used to refresh your hair quite easily. To use the gel method to refresh your curls, simply section off your hair into 4-6 sections depending on how much hair you have.
Once done take the gel and apply it from the root to the tip of each section of hair. You can use your fingers to smooth the gel like the shingling method or you can use a wide-tooth comb.
Some people prefer to spritz their hair with water lightly before applying gel. Either way is acceptable.
Just remember with the gel method the more gel that you apply the drier and crispier your hair could become. This is because gel typically contains alcohol which can dry out your hair.
For this reason, some people do not recommend using gel to refresh curls because it can cause frizziness, build up of product and ultimately damage your hair.
To avoid this some people prefer to use flaxseed gel as it is a lot less harsh on the hair because there is no alcohol and it is much lighter than gel overall. You can pick up flaxseeds here.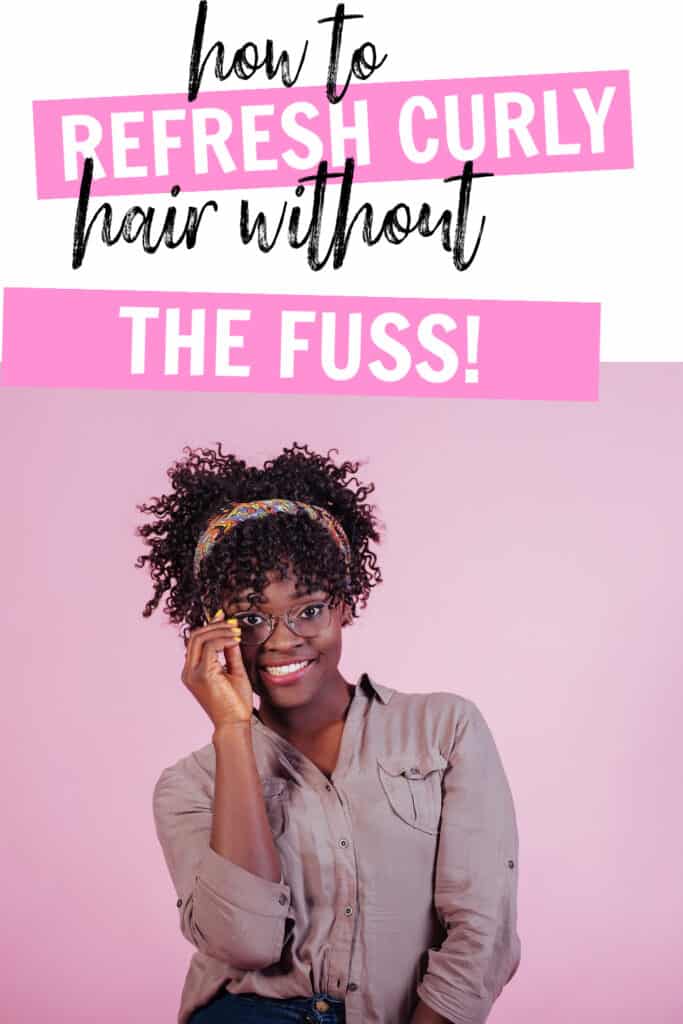 4. Oil
Oil is another great way to refresh curly hair but you have to know that using too much oil will make your hair will look greasy and weighed down with product.
When you want to refresh your curls it's always better for your hair to look lightweight as this looks nicer overall.
To refresh your curly hair with oil take your preferred choice of oil and add it to your water spray bottle mixed with water. Again give it a good shake and lightly spritz your hair.
If you are not sure which oil to use, take a look at some of the best oils for natural hair here.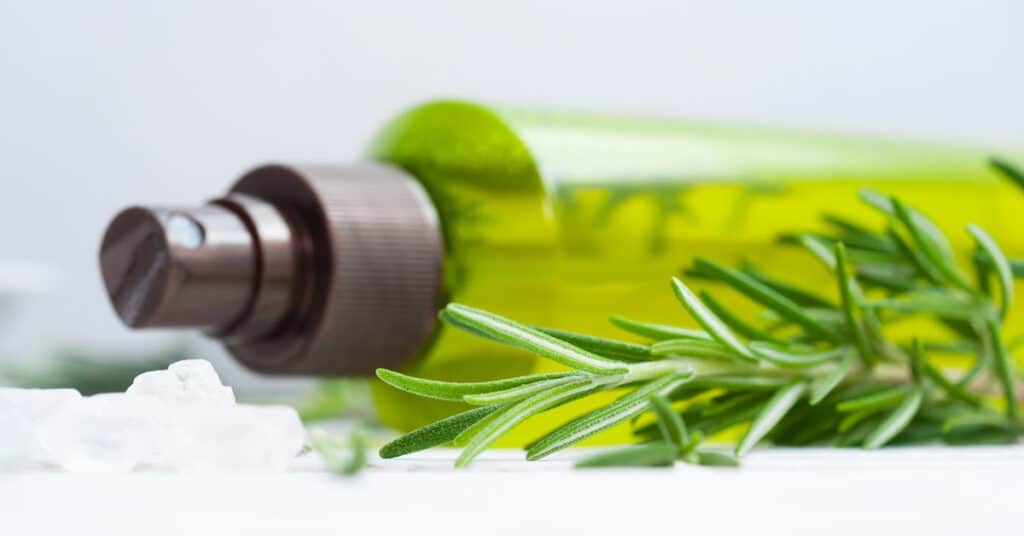 Final Thoughts On How To Refresh Curly Hair
There are several ways to refresh curly hair but the one you choose should always suit your hair best rather than following any fad.
If you have thin hair then you are better off using one of the lighter methods for your hair.
Remember you can only refresh your hair a certain number of times before you actually have to give it a good wash. Part of keeping your hair healthy is keeping your scalp fresh and clean.
Related posts:
15 Curly hair hacks that you absolutely need!
How to straighten curly hair without heat
The curly girl method for beginners