Even though natural oils have been used for centuries on hair and skin with excellent results, you'd be shocked to know that they weren't this popular just a couple of decades ago.
With the natural hair movement taking off and with more people adopting healthier lifestyles and understanding that healthy hair thrives the best with natural ingredients, more and more women are turning to natural oils.
Oils are considered to be the best for natural hair growth because they:
Stimulate hair growth

Add shine and volume to hair

Add plenty of beneficial nutrients to the hair

Help to repair and restore damaged hair

Promote the growth of healthy hair

Protect from heat styling

Act as excellent sealants
***Please note that this site uses affiliate links if you would like to read the legal stuff you can find it here
How To Choose The Best Oil For Your Natural Hair
Hopefully, by now you should know that not every product will work for your hair. This is the same case with natural oils; there are oils that just won't work on your hair no matter how much everyone else raves about it. This is because we all have different hair types and different hair needs and goals.
With this in mind, here are key things to consider when selecting an oil for your natural hair.
1. Hair Needs
Ask yourself, what does your hair need most? Or rather, what do you hope to achieve the most when you introduce oil to your regimen. Are you chasing length? do you want to add volume? or do you want a healthy scalp? When you know what your need or goal is, then it's easier to narrow down your search for the best oil for natural hair to a few good options.
For instance, if you are battling with an itchy and flaky scalp, your top oil options would be Tea tree oil, Rosemary oil and Peppermint oil.
Likewise, if your goal is to achieve length, Coconut oil and Jojoba oil would be the first oils for you to consider.
2. Porosity
Your hair porosity may not be one of those things that come to mind immediately when choosing an oil for your natural hair growth but it plays a significant role in helping you decide which oil to pick.
If you have low porosity hair, you want to consider lightweight oils like sweet almond oil and Jojoba oil. Low porosity hair takes longer to absorb nutrients, so you'll want to make it easier and quicker for your hair by choosing lightweight oils as opposed to heavy oils like Black castor oil and Olive oil that are better suited to high porosity hair.
If you want to know more about the best oils for low porosity hair you can read about it here.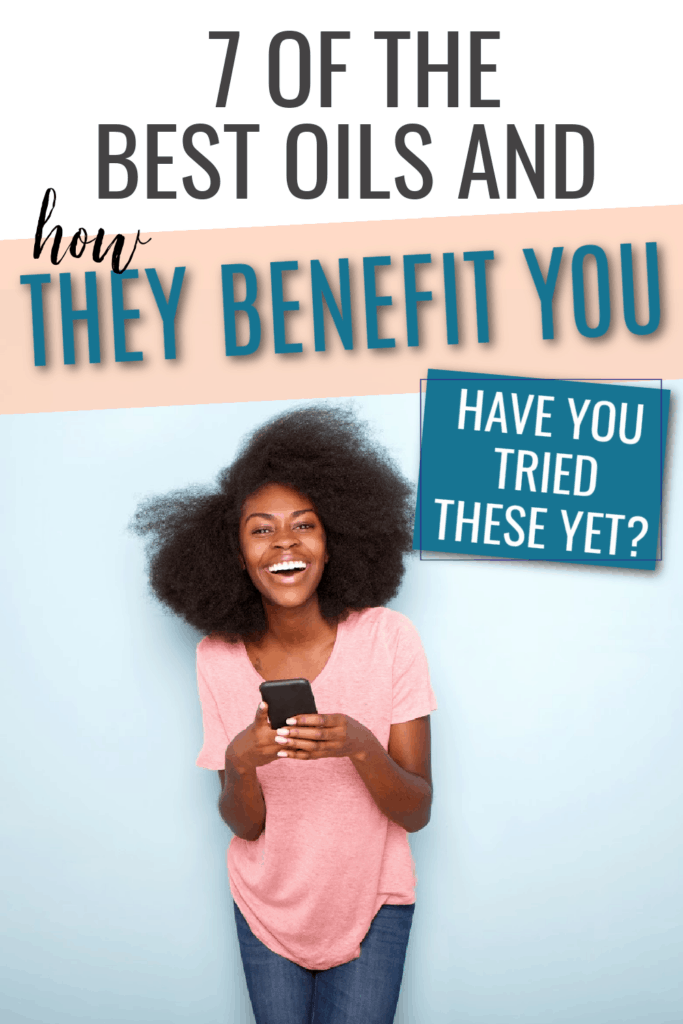 3. Quality
When choosing an oil to use for your natural hair, try to make sure that it is not chemically processed. An oil that is cold-pressed or at least minimally processed will be much better as it will still hold on to its nutrients. It's always better to stay away from oils with chemicals, additives and ingredients that are not natural.
Always make it a point to read the list of ingredients before buying any oil. Your mantra should be quality is best as far as oils are concerned.
4. Styling
Depending on how you like to style your hair, you may want to choose different oils for each style. For instance, if you like to wear your hair straight, you want to use an oil with heat protectant properties to protect your hair from the damages of heat styling.
If you like to wear your hair with its natural curls, then consider coconut oil and other frizz-fighting oils. If you prefer to wear your hair in protective styles, consider an oil that can deeply penetrate your scalp.
Best Oils For Natural Hair Growth
1. Sweet Almond Oil
Sweet Almond oil is extracted from the kernels found inside sweet almonds. It contains Vitamin E, proteins, fatty acids and antioxidants. These nutrients help to reduce hair breakage and hair loss, speed up hair growth, and reduce dandruff.
Sweet Almond is lightweight in consistency and fast-absorbing making it great for all hair types.
2. Coconut Oil
Extracted from coconuts, Coconut oil is one of the most versatile natural oils. It can be used on skin, hair and for cooking. It is available as refined oil, unrefined, and extra-virgin.
Coconut oil contains a high amount of fatty acids making it super absorbent and ideal for most hair types. It can be used on dry hair, dull, heat-damaged, and brittle hair.
Some of its benefits include acting as heat-protectant when heat styling, repairing heat-damaged hair, promoting healthy hair and scalp and retaining moisture.
3. Jojoba Oil
Jojoba oil is extracted from the jojoba plant and is available as unrefined and all-natural oil. It is one of the few oils that highly resemble the scalp's own sebum. It deeply penetrates the hair follicles to moisturise and promote a healthy scalp. It also a great oil for adding shine to dull hair and softening brittle hair.
Jojoba oil is best used on dry and damaged hair as well as on a scalp that is suffering from dandruff and dryness.
4. Jamaican Black Castor Oil
Jamaican Black Cator Oil is a favourite of many because of its astounding results in regrowing lost edges.
Despite its thick sticky texture and the tendency to weigh down hair, Castor oil has been proven to be the best for thinning hair and damaged edges.
5. Avocado Oil
Don't we all love how healthy and versatile avocado fruit is? Yes, it's the very same reasons that you want to get avocado oil as well. It is packed with vitamins B and E and amino acids to help add shine, fight frizz and keep hair healthy and hydrated. Because of its lightweight nature, Avocado oil can be used as a daily oil.
6. Olive Oil
The good ol' olive oil is another staple in many households and many hair products. It is rich in antioxidants as well as vitamins A and E and fatty acids. Olive oil is popular for its hydrating nature, adding shine and volume and sealing properties. It is ideal for all hair types and scalps, particularly, dry itchy scalps.
7. Tea Tree Oil
Tea tree oil is a medicinal essential oil used mainly for treating scalp and skin conditions. It greatly reduces flaky scalp and dandruff and helps heal scalp sensitivity.
Oils And Their Uses
There are so many other oils that we haven't covered here but are great for natural hair growth. Here is a summary table based on uses to help you find the best oil for your natural hair
| | |
| --- | --- |
| Need/Use | Best oil |
| Length retention | Coconut oil, Olive oil, Sweet almond oil |
| Heat protection | Coconut oil, Olive oil |
| Damaged hair | Coconut oil, Olive oil, Jojoba oil, Sweet almond oil |
| Dry, dull, brittle hair | Grapeseed oil, Coconut oil, Jojoba oil |
| Dandruff, itchy scalp | Lavender oil, Tea tree oil, Rosemary oil, Lemongrass oil |
| Hair loss, hair breakage, thinner hair, damaged edges | Jamaican Black Castor oil, Olive oil, Coconut oil |
| Dry scalp | Lavender oil, Lemongrass oil |
Final Thoughts On The Best Oils For Natural Hair Growth
Natural oils and essential oils are great hair product additions to every woman on their natural hair journey. Not only are they chemical-free and toxin-free, but they are also highly nourishing to the hair and scalp.
Related posts:
Why you should try a hot oil treatment
The benefits of using sweet almond oil
Why scalp massages are great for you