One of my earliest accounts with natural hair was finding out about the curly girl method. I had no idea what it was before this point.
My first thoughts about the curly girl method were that I thought it was not suitable for those of us with tighter or kinker hair. I was wrong.
The great thing about the curly girl method is that it is suitable for ALL curly hair types.
So today I'm going to run through the curly girl method for beginners and what exactly it means for you and your hair.
***Please note that this site uses affiliate links if you would like to read the legal stuff you can find it here
What Is The Curly Girl Method?
The curly girl method was first created by Lorraine Massey. The curly girl technique became highly popular when she released her book Curl Girl: The Handbook which you can check out here.
The idea behind the CG method (curly girl method) is that you can breathe life back into lifeless curls by using certain techniques that put your curls in the best shape possible.
The great thing about this method is that it works on all hair types and textures so just because you have very tightly coiled hair does not mean that you can't achieve curls in some form or another.
Implementing the method is fairly simple and even better it doesn't take a lot of products in order to achieve the desired results.
The Curly Girl Method For Beginners
The curly girl method is great for those that might be newly natural and not quite sure where to start. As you go on the method can be adapted to suit your own style. The thing I love about the curly girl method is that the rules are not strict and there is not a whole lot of them either.
Just following the basics is enough to see a noticeable change in your hair.
To start with when using the curly girl method you should stay away from chemicals within products that can be damaging to your hair.
In the book, Lorraine talks about how shampoos can be a little too harsh for hair especially curly hair and therefore products deemed to have "no-poo" were introduced. This was basically a shampoo without the harshness of using a shampoo.
Lorriane had her own set of products called DevaCurl (which I have personally used in the past) but I have since heard a lot of controversy over them after being acquired by another company and the products allegedly causing damage to some peoples hair.
Don't let that put you off because regardless of what the response is to the DevaCurl products the method still remains a very good one.
You do not have to use Deva curl products in order for this method to work.
In fact, Lorraine herself talks about using conditioner to wash (co-wash) your hair rather than shampoo all the time which can strip hair and make it feel dry.
The Basic Rules Of The Curly Girl Method:
No Or Less Frequent Use Of Shampoo
If you do feel that you want to shampoo your hair its best to use a sulfate-free shampoo like this one or just co-wash your hair using your regular conditioner.
Minimal Heat Usage
Heat can be extremely damaging for natural hair so where you can try to stay away from it or at least use a heat protectant and a very low heat setting.
Avoid The Hairbrush
Brushing your hair can be tough on strands so try not to brush your hair as frequently.
This is also a great time to get familiar with finger combing as a way of detangling your hair.
Avoid Towels
Towels have a way of soaking up too much moisture from your hair so you want to stay away from using the towel after you have just washed your hair. It's better to use a microfibre towel like this one or an old t-shirt that you may have lying around.
Lorraine encourages you to use a "plopping" technique rather than rubbing your hair with a towel.
Stay Away From Sulfates, Parabens And Drying Alcohols
Try to use ingredients that are as close to natural as possible. Sulfates and parabens can be damaging to natural hair.
Silicones
Silicones are a popular ingredient in many products for curly hair because they stop hair from being frizzy. In actual fact, although you may not see it straight away silicones can actually cause damage to your hair further down the line.
If you do still feel that you need/ want to use silicones in your hair then it's better to opt for water-soluble silicones such as these.
These can be easily washed out of your hair and do not cause damage like regular silicones.
Products That Work Well For The CG Method
Deep conditioner
Gel
Sulfate-free shampoo
The Curly Girl Method Step By Step
1. Cleanse Or Co-Wash
If this is your first time trying out the curly girl method then I would suggest that you start off with cleansing your hair to make sure you get rid of all the product build-up from previously.
You can do this using a sulfate-free shampoo or a simple cleansing conditioner like this.
If you are sure you don't have any build-up then you can start off by co-washing your hair with conditioner.
Using conditioner is much less harsh and will also help you to retain moisture in your hair.
2. Deep Condition (optional)
You can choose to also deep condition your hair at this point for added moisture if you feel the need too
3. Rinse
Rinse your hair off with lukewarm water to help lock in the moisture
4. Apply A Leave-In Conditioner
Before you add your leave-in conditioner it may be more helpful for you to section your hair to make it more manageable if you have not already done so from the shower.
This way you can work with a section of hair at a time.
5. Apply Gel (optional)
After you have applied the leave-in conditioner to a section of hair you can add gel on top of that and rake it through with your hands to help create definition in your curls.
This is completely optional but in my experience, if you are going to layer products in this way be sure that the products will work well together with otherwise you could be left with lots of white flakes in your hair after it has dried.
You may have to experiment with doing this by adjusting quantities and different products.
6. Air Dry
The best way to keep your cuts intact is to allow your hair to air dry. This also helps your hair to keep hold of as much moisture as possible.
Final Thoughts On The Curly Girl Method For Beginners
This curly girl method is perfect if you are just beginning on your natural hair journey and are not sure how to go about it.
You can build on the method the more you gain confidence with your hair.
Even if you are already experienced with natural hair the CG method is generally just a healthy method to try to make sure your curls stay healthy.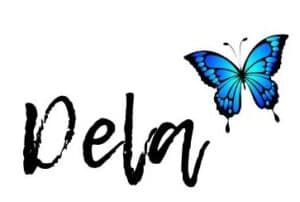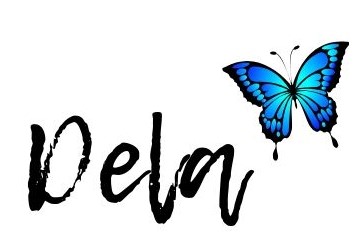 Related posts:
Why you should be washing your hair in sections
Perfect your wash and go with these top tips!
7 Tips to help you build your hair regimen