Have you come across flaxseed before? Did you know flaxseeds can be used for hair? Well if you didn't know you will definitely know about all the benefits and uses after today!
Flaxseeds are packed with things like vitamin E, fiber, and Omega 3 fatty acids.
But what exactly is flaxseed gel?
How does it work?
And what can you do with it?
***Please note that this site uses affiliate links if you would like to read the legal stuff you can find it here
What is Flaxseed?
Flaxseeds are tiny little brown seeds that are found in the "foxtail" family of plants. When most people think of flaxseed they look at them as a great source of nutrition, which is absolutely correct.
Flaxseeds are not only great to eat as they are a superfood and help to balance hormones in the body but they can be used in your hair as a gel too.
Flaxseed gel is a natural alternative to traditional gels and mousses. It's made from flaxseeds, which are packed with omega-3 fatty acids, fibre and antioxidants which help to moisturise your hair while also giving it volume and shine.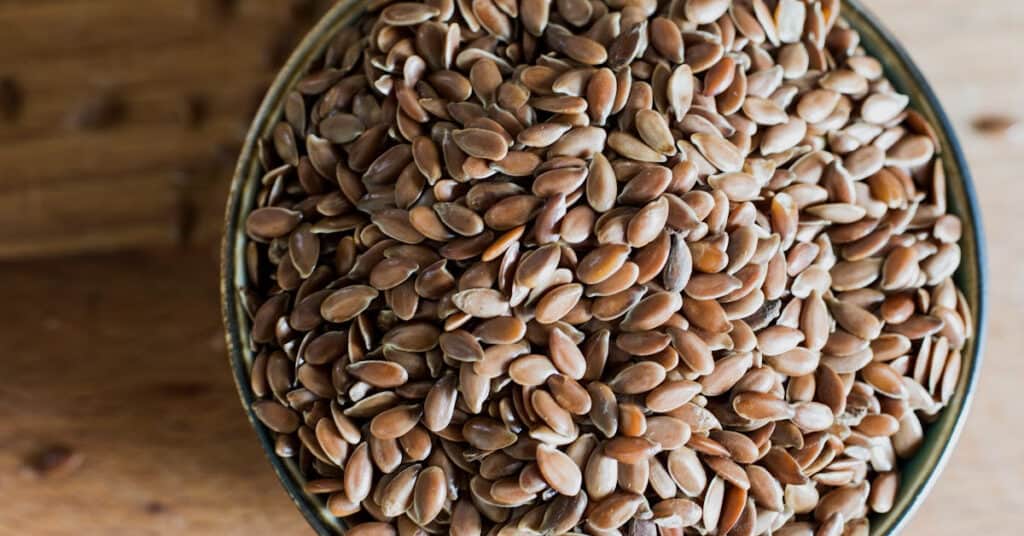 Are There Benefits To Using it in Your Hair?
There are so many benefits to using flaxseed gel in your hair. As mentioned above the nutrients it can provide for your hair are amazing.
Not only this but because flaxseeds are natural, they are great for hair as there are no chemicals involved unlike some of the other gels out there on the market.
The other benefit of using flaxseed gel is that it's very light once it has been applied to hair. It won't make your hair feel greasy or weigh it down which is a huge bonus for those that have thin hair.
Flaxseeds also provide a good amount of moisture and shine to your hair.
Flaxseed gel helps your hair to clump together which is perfect if you want to achieve that wash and go look.
The greatest benefit of all?
It doesn't cause any build up because there are no harsh chemicals involved and it washes out easily.
Why Choose Flaxseed Gel Over Other Gels?
A lot of people in the natural hair community are choosing flaxseed gel as an alternative over regular gel because of the fact that it is so lightweight for hair and does not leave your hair feeling dry and crispy like some other gels out there.
Another reason for choosing flaxseed gel is that it is said to help promote hair growth and works perfectly on all hair types.
Flaxseed gel is also packed with natural ingredients that are great for the scalp, which once again is a bonus if you want healthy hair.
Let's not forget that regular gel can leave flakes and all kinds of embarrassing nasties in your hair.
How To Make Flaxseed Gel At Home
To make your own flaxseed gel you will need:
· ¼ cup of water
· 1 tbsp of flaxseeds
· A jar with a lid
Optional: Essential oil
To make your own flaxseed gel simply add the measured out flaxseeds into a pot and add the water.
Turn the fire on and bring the mixture to a boil.
Once it is boiling reduce the heat so that it is simmering, stir every few minutes until you have a gel like substance.
Depending on how thick you want it will determine how long you leave it on the fire.
How To Use Flaxseed Gel In Your Hair
Flaxseed gel can be used in your hair to achieve different styles.
One way to use flaxseed gel is in a deep conditioner, which can help to hydrate and give your hair the nutrients it needs.
Another way is to use flaxseed gel in your hair is to add it to your hair when you are doing a normal wash and go. This will help give your curls clumping, definition and shine.
Flaxseed gel can also be used on its own in the water only method for very defined but not fluffy curls.
Essentially flaxseed gel will help you to achieve soft defined curls.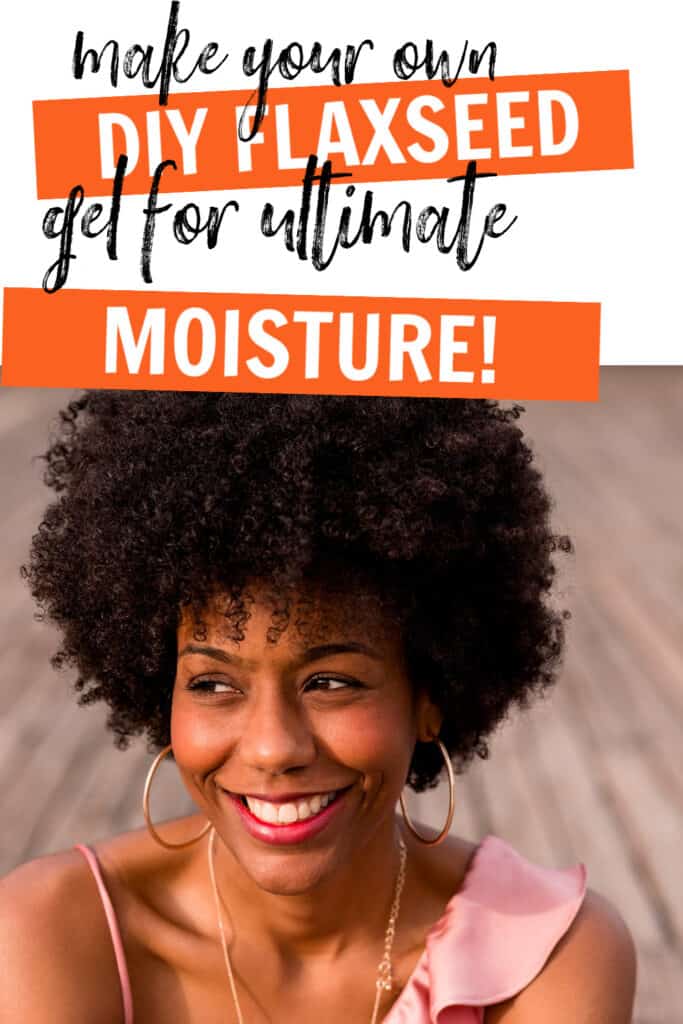 What Is The Downside Of Flaxseed Gel?
As with everything in life there are pros and cons. We've talked a lot about the benefits of using flaxseed gel but it's also important to discuss the cons as well.
Flaxseed gel is amazing but it is possible to overuse it. One thing you will notice right away when you go to use flaxseed gel is that you get a lot of coverage from a very small amount of gel.
If you use too much it will make your hair look greasy and not give it that soft definition you are after.
Another downside of using flaxseed gel is that it can be very messy to use because flaxseeds are very fine and it can get everywhere.
It will take a little bit of getting used to but once you have the hang of it flaxseed gel is great to use in your hair.
Related posts: 10 Tips to help you hydrate your hair
How Long Does Flaxseed Gel Last?
One thing you must remember about homemade flaxseed gel is that it has a very short shelf life. Typically flaxseed gel will last for up to a week and no longer.
If you make too much at once it is best to keep some in the fridge and use it up quickly.
Once opened flaxseed gel will also oxidize and go off so be sure to store it in an airtight container like this one.
Another word of warning on using flaxseed gel. If you do decide to mix it with an essential oil just remember that flaxseed gel does not contain any preservatives so it will go off even faster. Be sure to keep it in the fridge to slow down the ageing process.
If you really don't have the time to make your own flaxseed gel, you can give this a try.
Final Thoughts On Flaxseed Gel For Hair
DIY flaxseed gel is absolutely amazing but there are also some downsides to it.
Typically it does have a short shelf life but considering the benefits of using it I think we can easily forgive the fact that it doesn't last very long. The number of nutrients and benefits that it adds to your hair is well worth it. Plus, the fact that you can make it at home with only a few simple and cheap ingredients makes DIY flaxseed gel so easy to use and so affordable.
Just remember not to make too much at one time and keep it in the fridge!
Related posts:
Why rosewater is great for natural hair
Could rosemary tea be exactly what your hair is missing?
Have you tried a rice water rinse yet?