If you are at the beginning stages of growing your locs there can be a lot to learn but not only that. You need a lot of patience too.
Growing your locs takes a lot of patience and time. I can't count how many times I have heard people say "trust the process". I've learnt for myself that that is indeed true.
You need to trust the process when you are going through your loc journey. At times your loc journey may seem a little crazy or like things are just not going well but you have to be patient.
In fact, there are 5 stages of locs that you need to be aware of. The first stage is the starter locs (baby phase), followed by budding, teen, mature and then rooted.
We will take a look at each of these phases a little more in depth so that you get a better understanding.
Once you know these stages it will help you to be much more patient with your hair and learn how to stay patient because you are on the right track.
***Please note that this site uses affiliate links if you would like to read the legal stuff you can find it here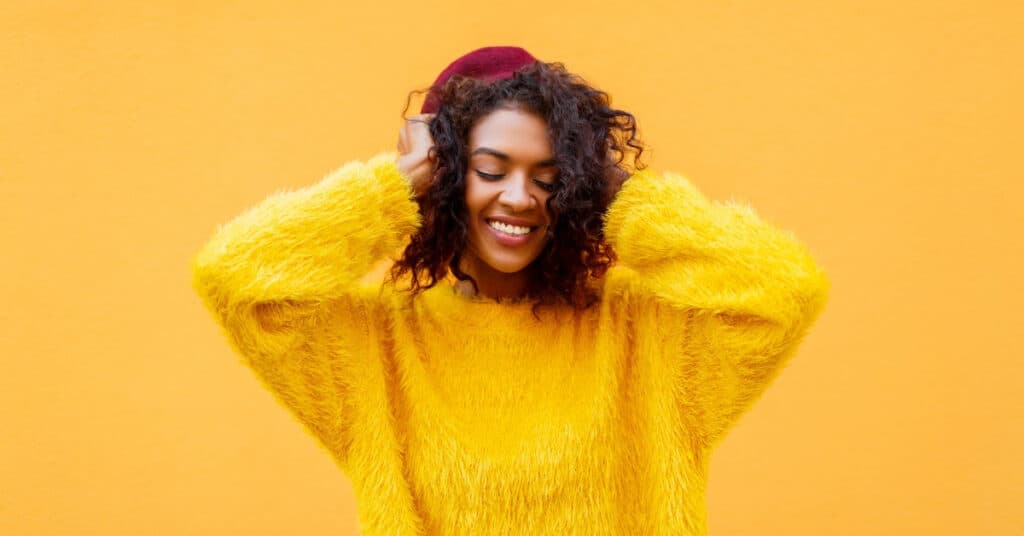 1. Starter Locs
The first stage of growing your locs is the starter loc phase. This is the stage where you initially get your locs installed.
There are different ways you can start your locs. Some of the more popular ways are two strand twists, comb coils, freeform, braid locs and sisterlocs.
Each of the different ways have their own outcome.
Starter locs are pretty easy to spot because you can mostly see all the very neat partings.
You might also be able to see that the hair looks quite "patchy" or "spaced" out at this phase. If you have thin hair this will be even more noticeable for you.
Sometimes when your hair is in the starter phase you might see that your hair is becoming undone quite easily, particularly during washing. This is normal until your locs begin to develop a little more.
The starter phase can last anywhere from 3 to 6 months.
View this post on Instagram
2. Budding
The budding phase is an exciting one because it's the first time that you will really begin to see a difference in your hair.
You can begin to notice the budding phase because your hair will not undo as much as it used to. You will begin to see your hair start to loc together.
You will also start to see little "buds" on your locs. The buds will look like little knots of hair that stick to your locs. Please don't cut these off they help with the locking process.
Your locs will begin to swell as they develop. This is all a part of the process.
During the budding phase, you must wash your hair regularly. This will help to prevent build up and keep your locs strong.
It's also a good idea while you are in this phase to keep checking on your grid (partings) to make sure they stay intact and not get lost.
If you are doing freeform locs this won't be so much of an issue for you.
View this post on Instagram
How Long Does It Take For Hair To bud?
For your hair to bud, it can take anywhere from 6 – 12 months. This phase can also be called "sprouting".
3. Teen
This next phase is called the teen phase and rightly so because at this stage your hair will seemingly be doing anything that it wants to do.
If you started your locs with short hair you may notice that your locs are sitting in any direction that they feel like. That's normal by the way.
The more your locs begin to grow the more weight they will get over time and begin to sit how you want them to.
Some people see this phase as an ugly phase but it's all just a part of the process.
During the teen phase, your hair will really begin to thicken up and develop. It's in this phase that you will really get a glimpse into the potential of your locs and what they will look like.
The teen phase can last anywhere from 12-15 months.
View this post on Instagram
4. Mature
Having mature locs is an entirely new adventure.
At this phase your locs will become much more hands off and able to hold their own.
Your mature locs will now mostly sit as you want them too and you won't have to retwist as much as you did before.
You may also notice if you started your locs with two-strand twists or braids that the pattern they had on your locs will have disappeared and look more loc like and rounded if you are palm rolling.
Another thing you will see is that you will have a lot less frizzing and your locs will be more together.
The mature phase happens anywhere from 15-18 months after getting your locs installed.
View this post on Instagram
5. Rooted
The rooted phase of development is one that takes place a few years down the line.
Depending on your hair texture you may get to the rooted phase a lot faster or slower. If you have a looser texture it will probably take a longer time before your hair is rooted.
Once you get to this stage your hair will take minimal effort. This is the time when you can really just enjoy your locs with minimal effort.
View this post on Instagram
How Long Does It Take For Hair To Loc?
As mentioned above, a lot of this will depend on the hair texture that you have. Generally speaking the looser your hair texture the longer it will take for your hair to really loc.
You need to also bear in mind that the locking phase can mean different things to different people. Some people will consider themselves loc'd once their hair no longer unravels easily or when they have reached the budding phase.
If you want to put a time frame on it then I would say it takes roughly 2 years on average.
When Do Locs Start To Thicken Up?
Your locs will really start to thicken up when you get to the mature stages which is anywhere between 15-18 months roughly.
At this phase, if your hair was quite thin or sparse you will notice a considerable difference in the thickness of your hair.
How Much Do Locs Thicken Up?
This is a difficult question to answer because honestly speaking different heads of hair can do different things.
Just expect that they will be thicker than when you first started.
This is why it's important that when you begin your journey you take this into account to make sure you end up with the thickness of loc that you really want.
Final Thoughts On The 5 Stages Of Locs
Waiting to go through the 5 stages of locs can seem tiring if you are simply waiting for each phase to end.
A much better way to look at it is to just enjoy the journey you are on. Once you pass a phase there is no going back unless you start from the beginning all over again.
Take each stage as development and enjoy your personal journey. Never compare your loc journey to the next person otherwise you will never truly be happy with them.
Related posts:
Palm rolling vs interlocking, which is best?
9 Things to know before getting starter locs
How to install starter microlocs