There are all sorts of different ways that you can look after your natural hair especially if you feel that it needs something a little extra to give it a boost.
From time to time our hair can begin to feel dry, look dull and generally not feel itself.
It's important to know about the different treatments that we can implement in order to bring our hair back to life again.
Today we are going to discuss pre-pooing for low porosity hair, what is low porosity hair and what are the benefits of pre-pooing for those of us with low porosity hair.
***Please note that this site uses affiliate links if you would like to read the legal stuff you can find it here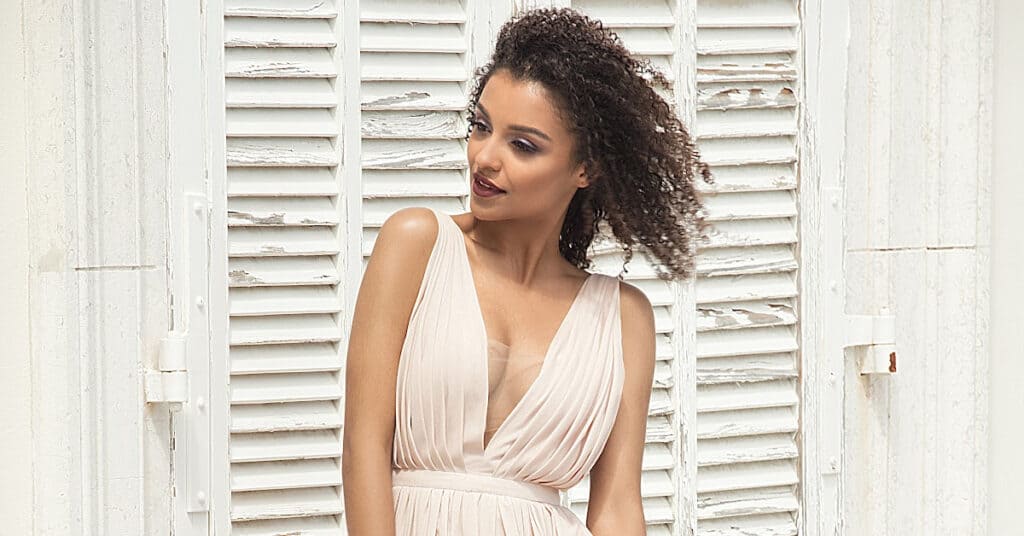 What Is Pre-Pooing?
I know the name sounds funny right. It takes a minute to get used to.
Pre-pooing essentially means something you do before you shampoo your hair (pre-shampoo). When you prepoo your hair you give it a treatment using a blend of oils that will help to nourish and moisturise your strands before you wash your hair.
Who Needs To Pre-Poo?
Anyone with any hair type can pre-poo their hair if they feel the need to. Some people will find that their hair benefits from pre-pooing a lot more than others do.
If you have low porosity hair then pre-pooing is going to be really beneficial to you but we will discuss the benefits in just a moment, let's take a look at what low porosity hair is first.
What Is Low Porosity Hair?
A strand of hair generally has cuticles. It's not just a closed strand of hair as many of us have believed in the past.
Some people have their hair cuticles raised quite widely, some are tightly closed and for some people, the cuticles are neither too widely open nor closed.
For those of us that have low porosity hair, our strands are tightly closed.
This means that moisture finds it difficult to penetrate beyond the cuticle and into the core of the strand where we really need the moisture.
If you need to know more about low porosity hair and if you indeed do have low porosity hair you can read about the characteristics of low porosity hair here.
What Are The Benefits Of Pre-Pooing For Low Porosity Hair?
Pre-pooing has many benefits for all hair types some of these benefits include:
1. Helps With Dryness
Dry hair is something that natural hair cannot abide by. Natural hair needs water and if you leave your hair to be dry you will become very quickly prone to hair breakage.
Pre-pooing helps with dry hair because it gives your hair time to soak in some of the nutrients from the oils and to protect your hair before you shampoo it.
Shampooing your hair can be quite harsh so doing a pre-poo treatment prior to shampooing will help to protect your stands from the stripping process of shampooing.
2. Makes Your Hair Feel Softer
Pre-pooing can also help your hair to feel softer and more manageable before you begin the washing process.
This will help you to save time in the shower as there will be less work to do.
3. Makes Detangling Faster
Pre-pooing your hair also makes the detangling process much faster.
Your hair will have much better slip which means that you can easily separate any tangles that you come across.
If detangling is not your favourite past time then this can definitely help you out.
4. Adds Shine And Lustre To Your Hair
If your hair has been looking a little dull recently then a pre-poo treatment is definitely the way to go.
The oils will have time to penetrate into your strands giving it a boost in shine and lustre.
Why Is Pre-Pooing Important For Low Porosity Hair?
Pre-pooing your hair is especially important to those with low porosity hair because it gives time for the cuticles to open up and absorb the nutrients that it needs from the oils.
As you already know by now the cuticles of low porosity hair are tightly knit together making it difficult for moisture to penetrate. When you do the pre-poo treatment and cover with a shower cap you give time for the cuticles to open up and receive what is being given.
When you pre-poo, your hair will gain much more benefit from the washing process than just washing alone.
How To Pre-Poo
Pre-pooing your hair is pretty simple once you get the hang of it.
Start by blending a mixture of oils. You can choose oils that are going to be perfectly suited to your hair's needs.
If you feel your hair has been a little dull then you can add oils such as Jojoba or Argan oil.
Once you have your perfect blend of oils, next section your hair. Sectioning will help your hair to be more manageable and help you to distribute the oils evenly.
Next, take the first section.
Spritz your hair with a little water. I like to use this spray bottle because it gives your hair a nice even midst of water and doesn't leave it dripping.
Apply the oils to each section of hair one by one making sure you cove the sections from root to tips. Massage the oils in for added benefit.
Retwist each section of hair once complete.
Cover your hair with a shower cap and allow the oils to take their process.
Best Oils For Pre-Pooing Low Porosity Hair
Fractionated Coconut Oil
Fractionated coconut oil is great for low porosity hair because it is able to penetrate the hair shaft quite easily.
Related post: Is coconut oil really good for natural hair?
Jojoba Oil
Jojoba oil is a really great oil for low porosity hair. It is the oil that is closest to your hair's natural sebum.
Jojoba oil is great for hair because it contains antibacterial properties which help with issues such as dandruff and dry scalp.
Sweet Almond Oil
Sweet almond oil is a great choice because it penetrates into your hair very quickly and has great moisturising properties which is exactly what low porosity hair needs.
Related post: 7 Benefits of Sweet almond oil
Grapeseed Oil
Grapeseed oil is perfect for low porosity hair because it helps to promote healthy hair growth and contains vitamin A which is great for moisture.
It's also great for helping to prevent hair breakage too.
Is Pre-Pooing Beneficial For 4C Hair?
Yes!
Pre-pooing is great for those with 4c hair because it helps to add shine to your hair. It will also help you to get that much needed moisture into your strands.
4c can appear dull in appearance because the coils are so tight. This does not mean that your hair is dry. By doing a pre-poo treatment it can help with the appearance of shine and lustre and also give you some extra moisture in your hair too.
Store-Bought Pre-Poos
Final Thoughts On Pre-Pooing For Low Porosity Hair
Although pre-pooing may feel like just adding an extra step to an already busy hair wash day, it really is not.
There are many benefits to pre-pooing your hair especially if you have low porosity hair.
It really is worth giving it a try to help you open the cuticles and get that much needed moisture.
Related post:
The best way to pre-poo your hair for maximum benefit
12 of the best oils for low porosity hair
5 Benefits of a hot oil treatment you need right now