If you have been on your natural hair journey for a while now and you are still using a regular towel to dry your hair then tut, tut to you.
Ok maybe the tut tut is a little too harsh but let's talk about why you need to ditch the regular towel and opt for the microfiber towel instead. Also, we'll discuss the benefits of a microfiber towel for hair and how it can transform your personal hair care situation.
***Please note that this site uses affiliate links if you would like to read the legal stuff you can find it here
What Is A Microfiber Towel?
You have probably seen a microfiber towel being used around your house somewhere. People use them for all kinds of reasons. Some use it to dry windows, wipe down cars or even to clean their bathrooms.
Much more recently the humble microfiber towel has entered the beauty market because of its massive benefits for hair.
Microfiber towels are light weighted and have huge benefits for you especially if you have naturally curly hair.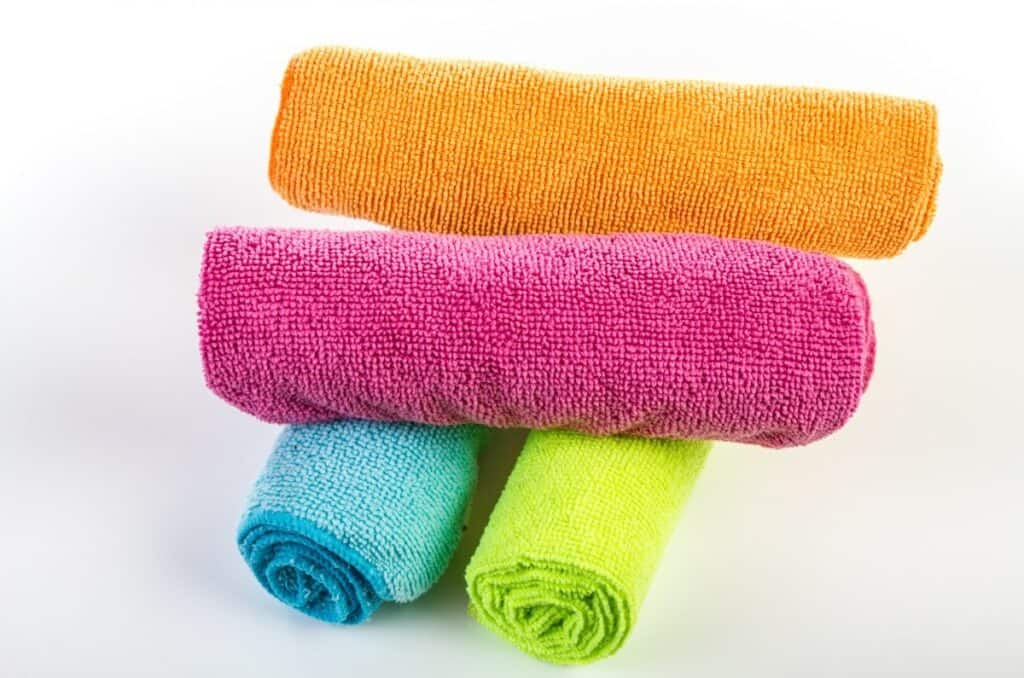 5 Benefits Of The Microfiber Towel For Hair
If you ask me these are some pretty good reasons why if you are not already using a microfiber towel for your natural hair you should be.
1. Absorbs Just The Right Amount Of Water
Microfiber towels are pretty awesome at taking out just the right amount of water. Once you wrap your hair in a microfibre towel and take it down you will notice straight away that your hair won't feel overly dry.
This is especially great if you are doing a wash and go and don't particularly want your hair dripping wet but want it wet enough that you can achieve a really good wash and go hairstyle.
Not only this but a microfiber towel also cuts your drying time right down because of the how fine the fibres in the towel are.
2. Reduces Frizz
If frizz has been a major problem for you then you should welcome the microfibre towel. Conventional towels are very rough in texture and can cause a lot of static build-up and frizz to your hair.
Microfiber towels are much softer and gentler on your hair strands which allows the cuticles of your hair to stay nice and smooth meaning less of a frizzy appearance.
3. Say Goodbye To Lint
Lint is a problem which a lot of people face. Regular towels are notorious for leaving lint behind in your hair especially if you use your towel to rub your hair dry.
The fibres on a microfiber towel are made to be loop-shaped giving it a lovely plump feel without the need for additional fibres like a towel which means less or no lint at all.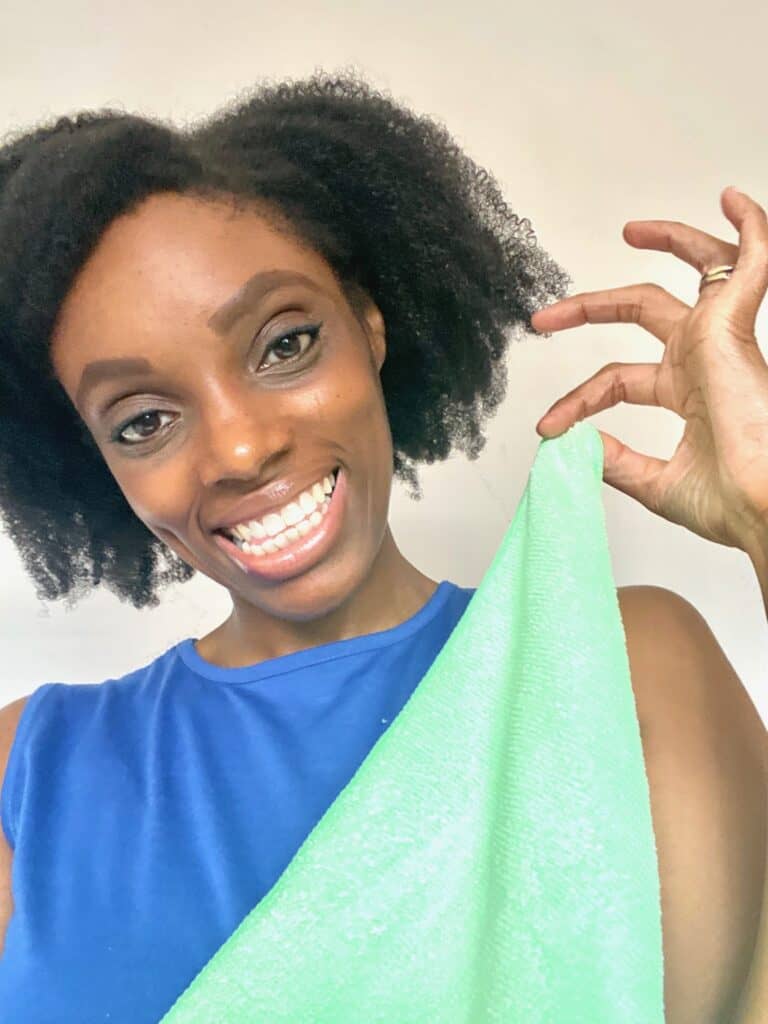 4. Allows You To Dry Gently
When I used to use a regular towel to dry my hair I would have to rub and pat and do all kinds of things just to get my hair to dry. Looking back now that was a very damaging process to my hair because when you rub strands of hair that way you cause the cuticles of your hair to lift and damage.
One of the many blessings of the microfiber towel is that you don't have to do a whole lot to it in order to get your hair to dry.
You can simply wrap it in a turban style for 20/30 minutes and job done. No more rubbing or anything else.
5. Less Breakage
As you can afford to be less heavy-handed with a microfiber towel on your hair you will notice that you will experience a lot less breakage.
Hair is extremely delicate and more delicate you can be with it the more you can preserve your strands and protect them from breaking.
Great Microfiber Towel Options
Final Thoughts On The Benefits Of A Microfiber Towel For Natural Hair
If you are not already convinced by the benefits of using a microfiber towel on your hair yet then I can only challenge you to take the plunge and try it out for yourself.
Microfibre towels are fairly inexpensive to purchase and for the return you get in benefit to your natural hair they are a worthwhile investment and one you really won't regret.
Let me know how you get on!
Related posts:
Is washing your hair in sections the secret sauce?
How to tell if you have product build-up
How to pre-poo your hair for best wash day results