I know people always say that you either love or hate something but when it comes to jeans, who doesn't love them? Like seriously?
Jeans are one of the most wonderful things that were ever invented.
If you've been a little unsure about what is so great about jeans then you need to keep reading.
I'm going to give you 9 reasons why those magical denim jeans should be a staple item in your wardrobe.
***Please note that this site uses affiliate links if you would like to read the legal stuff you can find it here
9 Reasons you should love jeans
1. Versatility
Jeans are the most versatile item of clothing that you can possibly get.
They work alongside any other item of clothing.
If you are one of these people that struggles with what to wear then you need to invest in a pair of jeans.
Seriously they are so versatile to wear that it will cut down on the amount of time it takes for you to get dressed each morning.
2. Comfort
Let's not forget about how comfortable jeans are also.
When it comes to any other type of trousers, as soon as I get home I can't wait to get them off and put on something much more comfortable.
Not with jeans.
I can keep those bad boys on all day without even batting an eyelid.
You can get denim in different textures too. Some are really lightweight and others much heavier.
You can pick the jeans you love according to how heavy you want them to be.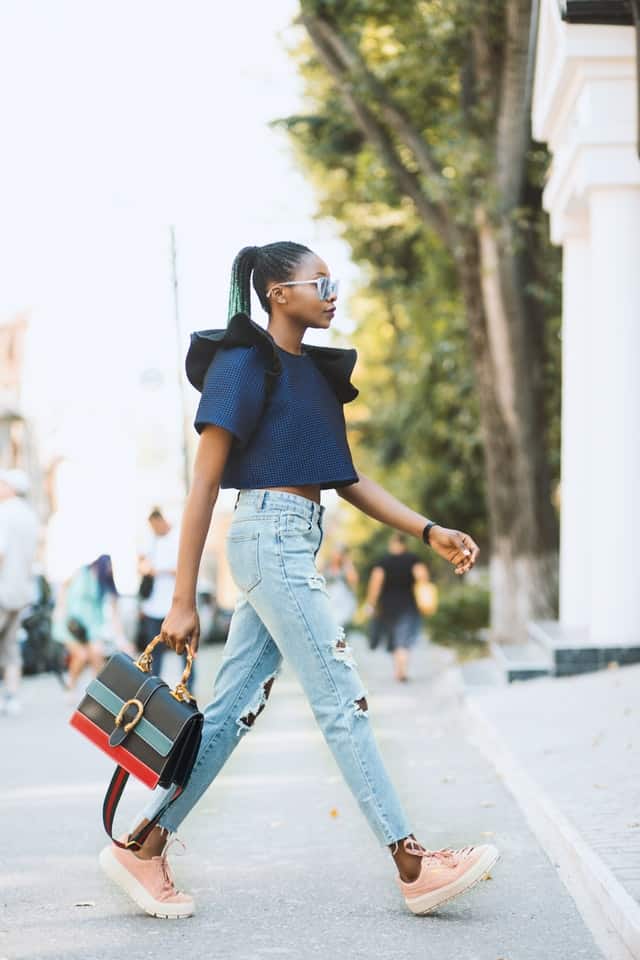 3. So many options
We've already mentioned the different textures of denim jeans but they also come in different colours too.
Personally speaking, classic blue is my all time favourite but let's not forget that you can also get them in black, white and any other colour that you can think of these days.
The options really are endless.
4. They go with everything
Jeans go with everything! Let me just say that again in case you didn't hear me the first time.
Jeans go with everything.
No matter if you are in the mood to dress up or down, jeans will compliment that look.
Wearing a pair of heels today?
No problem, jeans got you covered.
Wearing your classic converse?
Jeans got you covered.
You really don't have to give your outfit much thought if you have a pair of lovable jeans in the mix.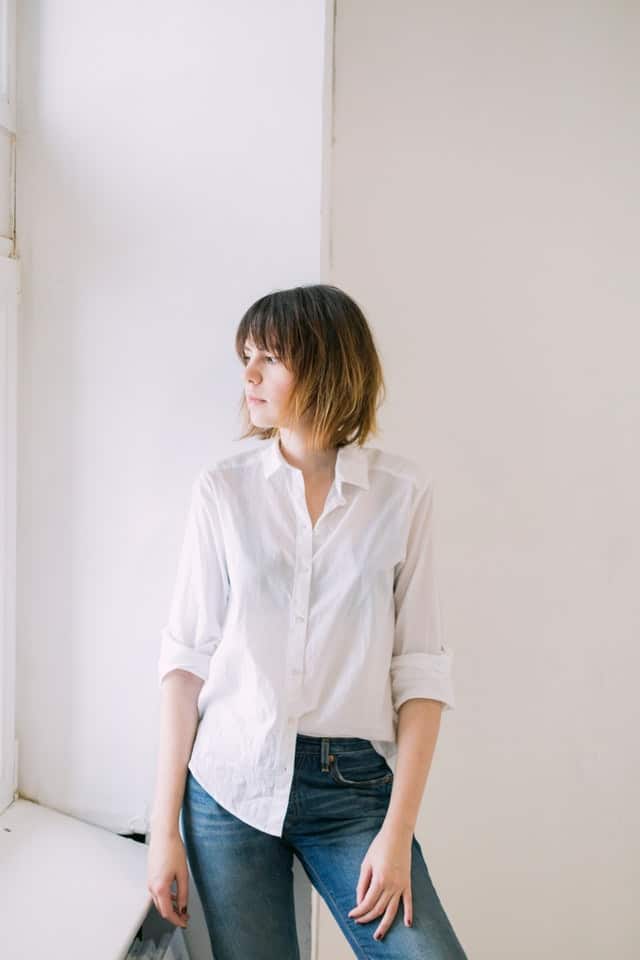 5. Low maintenance
This definitely wins bonus points with me.
Jeans are so low maintenance, you don't have to wash them after each time you wear them. In fact, its usually recommended that you don't wash them too often so you can build the look of them.
I have no arguments there!
As long as they don't smell and they are not stained, sign me up to re-wear them again.
If you are washing machine adverse then this is the perfect item of clothing for you.
6. Work in every season
Come, rain or shine your faithful jeans will still be there.
Lightweight jeans work in the summer and heavier set jeans are better in the winter but honestly, you can wear either no matter the season.
7. Ageless
Jeans have no age.
You may have seen some clothing types that just don't seem to sit as well in certain age groups.
Not with jeans, they are so easy to wear that no matter what age you are you can always find a pair that will compliment you beautifully.
They even come in maternity!
No more having to worry about if you are too old or too young to wear them.
Just grab them and go.
8. Works for every shape
Just like how jeans work for all age groups they also work for every body type and I love that.
Jeans are so versatile that no matter what your body shape is you can find a pair of jeans that will ultimately flatter your figure.
You can get, boyfriend jeans, skinny jeans, slim, bootcut, flared, the list goes on and on.
You just have to take the time to find that perfect pair.
9. Affordable
The one thing about jeans that unites everyone is that they are affordable.
You can choose if you want to go high end or low end that is up to you as long as you can afford it.
What matters is that jeans are accessible to all.
Whats your favourite thing about jeans?
How many pairs do you have? (I won't tell you how many I own…I've lost count!)