Even after Andre Walker's genius hair typing system, there seems to be a lot of confusion in the category 4 hair types, specifically between how to tell the difference between 4b and 4c natural hair. So many women are unable to tell where they fall in between these two categories.
Having gone through this same confusion myself, I figured why not help others like me tell the difference and learn how to take care of their natural curly hair type.
***Please note that this site uses affiliate links if you would like to read the legal stuff you can find it here
The Difference Between 4B And 4C Natural Hair Type
4B Hair Type
First and foremost, 4b natural hair is tightly defined and follows an S or Z-shaped pattern. The coils are said to be as wide as a ballpoint pen. 4b natural hair can be very coarse or soft and fluffy like cotton in texture. There is no definitive way that 4b hair should feel to the touch.
Another very interesting feature of this hair type is the immense shrinkage that can take place. It can shrink to up to a whopping 70% of its length, which is phenomenal! Most of the time it hard to see someone real hair length until they pull a few strands of hair because of the shrinkage.
4b hair has one major challenge, it tends to dry out easily and is prone to breaking if not handled correctly. This is because the natural oils that your scalp produces and moisture find it challenging to travel through the length of hair due to the curl pattern of the strand.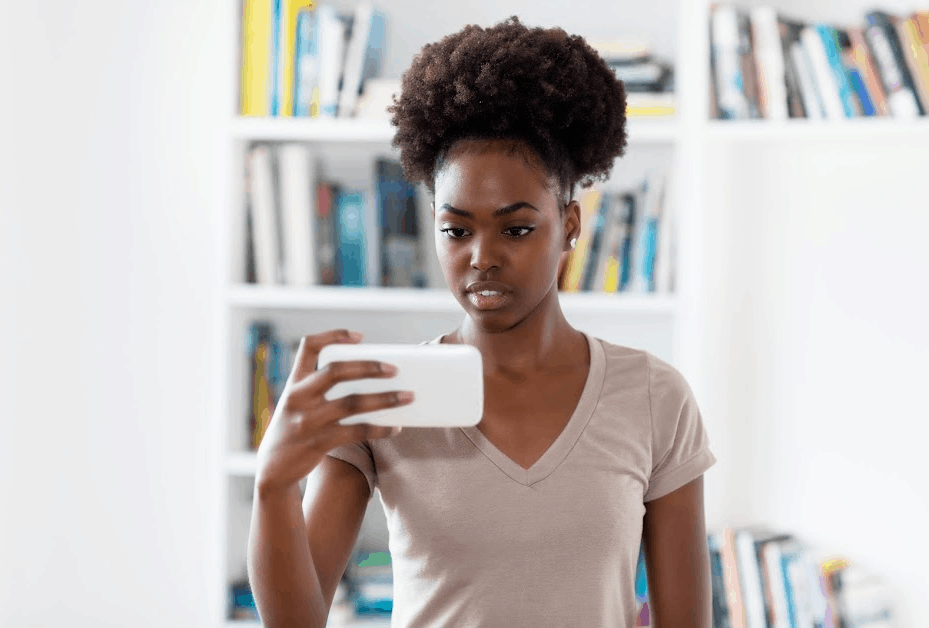 Here's How To Know If You Have 4B Hair Type:
S or Z-shaped pattern (zig zags)
Tightly defined curl pattern
Prone to dryness and breakage
Up to 70% shrinkage when wet or damp
How To Care For 4B Natural Hair
Given the shrinkage, delicate texture, proneness to drying out, and breakage, 4b natural hair requires a lot of TLC to be healthy. Here's how you can go about taking care of your mane:
Moisturising: Because of how tightly coiled 4b hair is, it is prone to dryness and hence requires lots of moisture to thrive. It's not only about moisturising your hair, it's about going the extra mile to retain the moisture that your hair does get.
To do this, there are few things you will need to introduce to your hair care regiment:
Styling: Go for styles that require very little manipulation like Senegalese twists, box braids, Bantu knots, and high puffs.
Stretching: Use Bantu knots, twists, and African threading to stretch out your 4b hair. It is best to stretch it when your hair is damp or wet.
Washing: Use a moisturising shampoo instead of a clarifying shampoo. Hydrating shampoos add moisture to your hair while cleansing.
Detangling: Given the delicate texture of 4b hair, it's best to finger detangle before washing or styling to minimise breakage.
Night care: Use satin bonnets or scarves to retain moisture in your hair at night. Switch to silk pillowcases as well for maximum moisture retention.
Best Products For 4B Hair
Hydrating shampoos, deep conditioners, creamy curl enhancing products, leave-ins, and oils such as castor and coconut oil are your best friends. Try to keep away from products that strip away moisture and your hairs natural oils.
4C Hair Type
4c natural hair is considered the hair with the most tightly coiled pattern. It can either be coarse or soft in texture. Looking at it, it is densely packed and appears darker than 4b hair.
Because of how tightly the coils are, this hair type is extremely prone to drying out and breakage. It requires a lot of moisture to stay healthy and grow long.
4c hair can either be very defined or loosely defined and the shrinkage is equally massive in comparison to 4b natural hair.
Here's How To Know If You Have 4C Hair Type:
Very tightly coiled than 4b hair

Extremely prone to dryness

Shrinkage of up to 75% of its length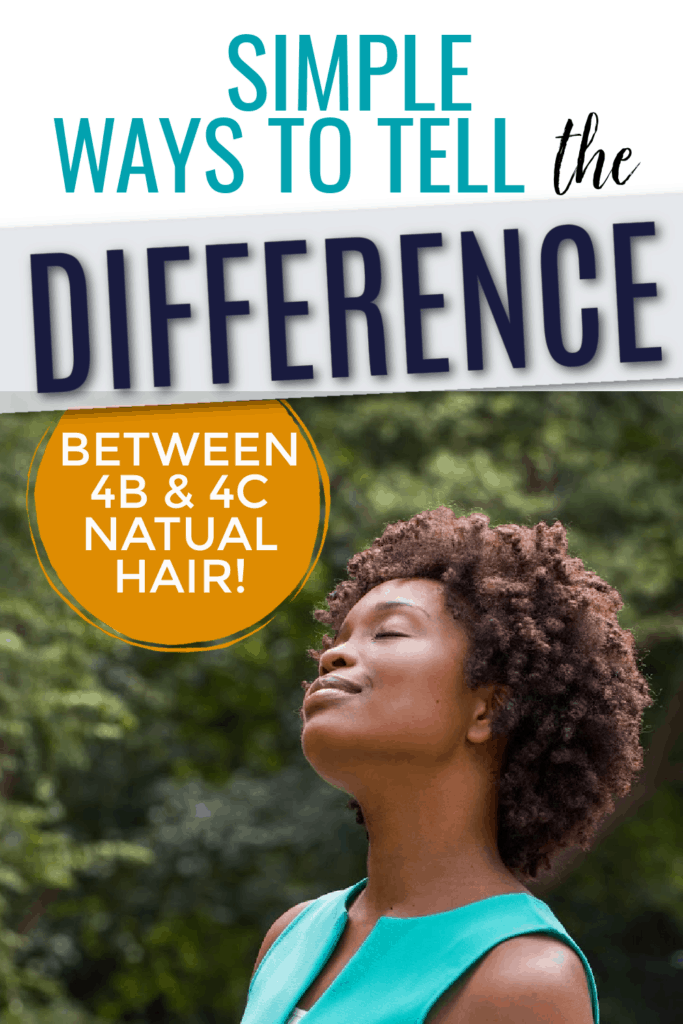 How To Care For 4C Hair
Just like 4b natural hair, the secret to rocking healthy 4c hair is in how you care for it. Here's how to go about it:
Detangling: Use a wide-tooth comb or your fingers to detangle your 4c hair. Detangling should be done after washing, before and after styling, and when installing a protective style. Basically, keep your 4c hair detangled at all times to minimise tangles. Tangling is one of the major causes of 4c hair breaking.
Moisturising: 4c hair thrives in moisture. If you can't stick to a hair care routine, let it not be that you neglect to moisturise in favour of something else. With 4C hair, you must moisturise every day. Have a spritz bottle next to you at all times. Condition weekly and deep condition every biweekly if you can.
Styling: Even though 4c hair is delicate, 4C hair is pretty versatile and you can rock just about any protective style. From Bantu knots, box braids to puffs, updos, and two-strand twists.
Stretching: Twists out, braids, African threading, and Bantu knots are the best ways to stretch your 4c hair.
Washing: How often you wash your hair is entirely a personal choice as everyone produces dirt and build up at different rates but you shouldn't leave it too long before you wash your hair. Use hydrating shampoos and incorporate co-washing and pre-pooing to prepare your hair for washing.
Night care: To retain moisture, use a satin bonnet or scarf and sleep on a silk pillowcase. Moisturise your hair every night as part of your night care.
Best Products For 4C Natural Hair
Just like 4b hair, invest in moisture-adding products and keep away from products with sulfates and other chemicals that suck moisture from your hair.
Final Thoughts On The Difference Between 4B and 4C Natural Hair
There isn't much difference between 4b and 4c natural hair except for their curl pattern and how tight the coils are. The shrinkage in both is high even though it differs with a very low margin. One thing that stands out is their need for lots of moisture as they are both prone to drying out.
Your primary focus with both hair types should be to keep your hair moisturised. This means choosing the right products and maintaining a strict hair regimen.
With proper care, both hair types are easy to manage and can grow very long contrary to what most people believe.
Related posts:
5 Reasons you need a hot oil treatment
The best nighttime routine for your natural hair
Everything you need to know about 4C natural hair