happy healthy hair journal
Just the right formula to take your hair from pretty average to pretty dang AMAZING!
The first time I went natural I completely FAILED.  Not just a little bit but COMPLETE failure!
My hair didn't grow past my neck, it was full of tangles and it was drier than any desert that I have ever seen.  I lacked basic knowledge when it came to my natural hair and I didn't even know it.  Needless to say it didn't take me long to quit and go back to the creamy crack.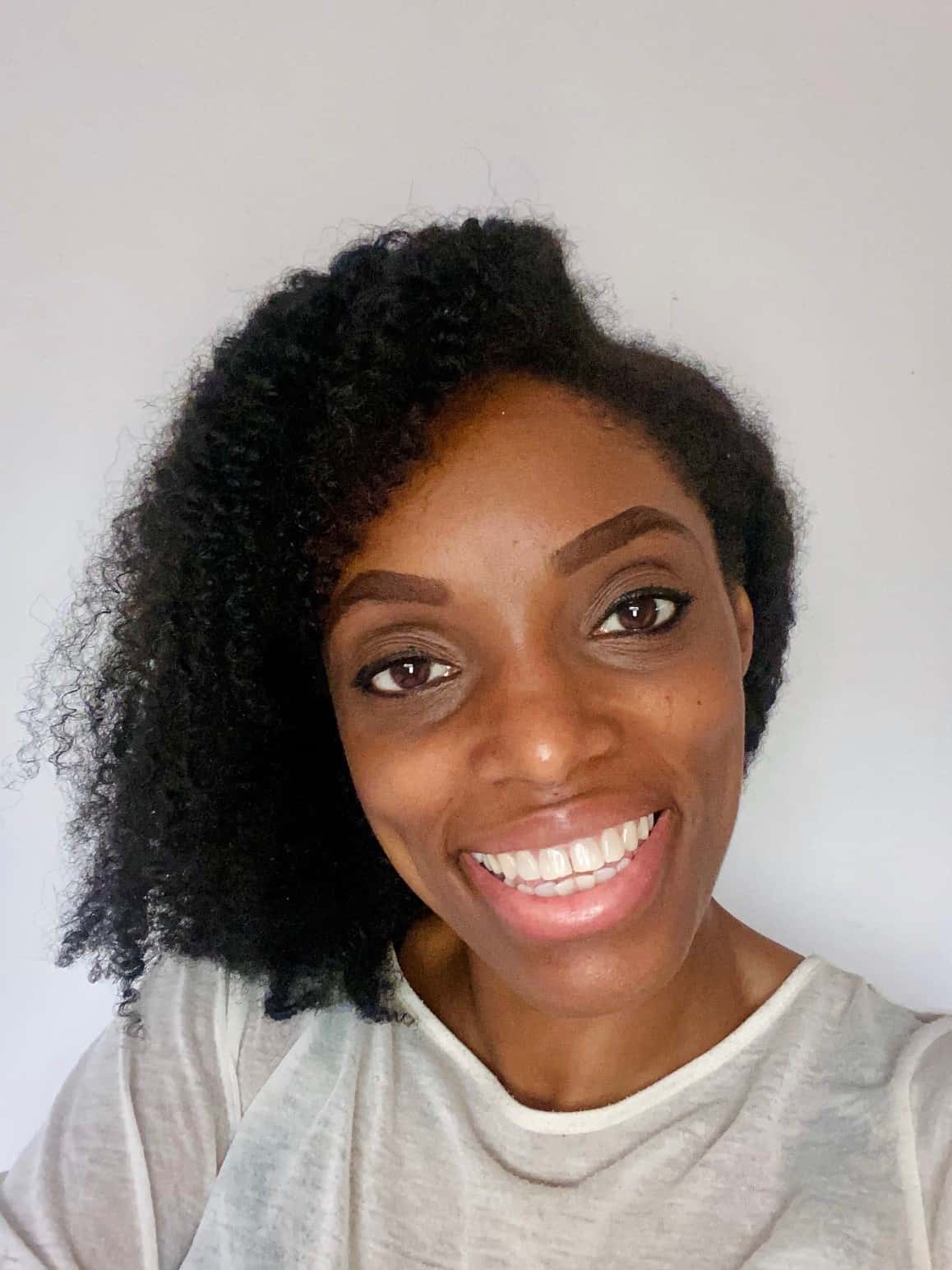 Hi, I'm Dela.  The picture you see above is the current length of my hair in a braid out.  I have been natural for almost 8 years but it took me what felt like a lifetime to understand what to do with my hair in order to get it to grow.
When I was younger I had fairly longish hair (just past my shoulders if you call that long), well that is until the day I started relaxing it and it eventually started breaking. I really believed that black women could not grow long hair like white people could.
The truth is that I actually did not know what I was doing.  I was making classic mistakes that most people still do today.  You might be in the same boat right now as I was back then.
Everyone starts their hair journey hoping to be "lucky" enough to have natural hair that will grow long but the reality is that many people don't understand what it takes to grow their hair long and eventually settle for what they can get and accept it as fact that their hair cannot grow. – That's not easy to accept and it certainly is not true.
The worst part: I spent so much money on products trying to buy the exact ones  just like all the famous YouTubers so I could get the same results as them, without success.
I failed the first time I tried to be natural until I finally did it the second time around. The right way.
Why did I fail the first time I went natural?
I made every mistake you could ever think of
1. I never EVER kept my hair moisturised
2. I would keep hairstyles for way too long
3. Trimming my hair…what's that?
4. I didn't understand basic things about what my hair needed
5.  I'd never even heard of hair typing
6. I got lots of bad advice from people who weren't even natural themselves
7. I went natural because I knew a few people who were and it look kinda cool
These are just some of the small things that led me down the wrong path to the point where I gave up.
So what changed the second time around?
This time I did it for me and I was determined not to fail. I had seen proof with my own eyes of black women who were growing their hair long and it looked beautiful.  I wanted to be one of them.
Rather than transitioning like I did the first time I decided to do the big chop and just go with it.   I wasn't prepared to fail.
Within 3 months I could already notice my curls popping through.  My hair looked healthier than it had ever been before.  I remember standing in front of the mirror and thinking wow I can really do this.  My hair finally felt alive and full.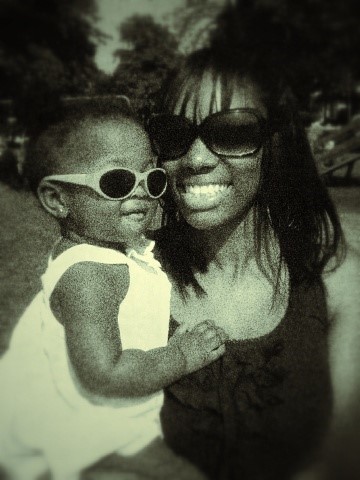 I went from thin lifeless hair that refused to grow any longer
2011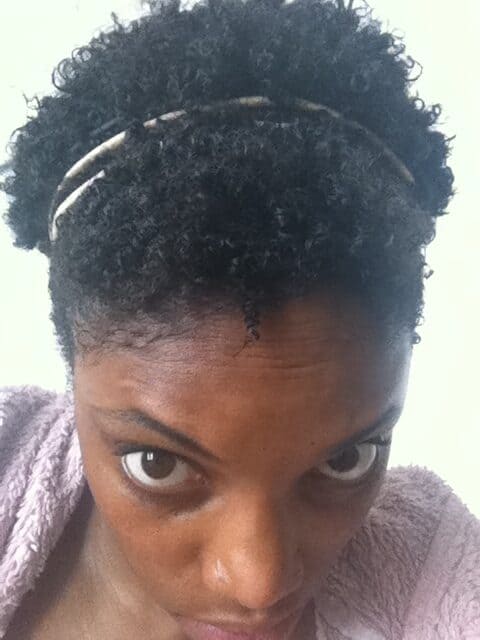 To a thick curly cute afro in no time at all and I knew this was just the beginning!
2012
You might be thinking "so what, it's still short" but that was not it for me.  Once I knew my hair could feel this full and look this good, I knew all I needed now was to keep it healthy and grow it long.
I continued to learn new things about my hair and implement subtle changes to my routine which began making a huge difference overall.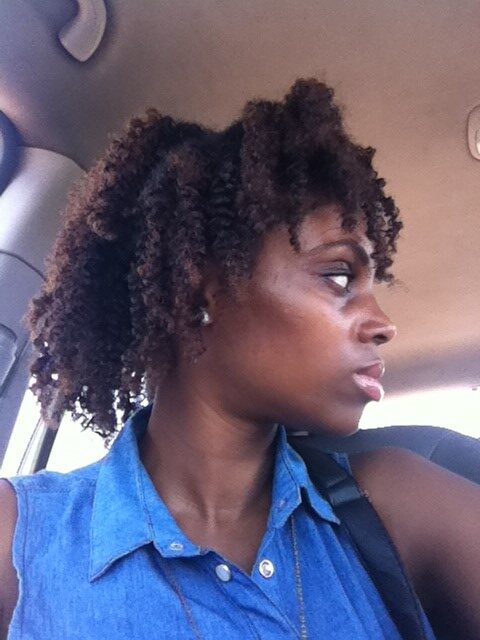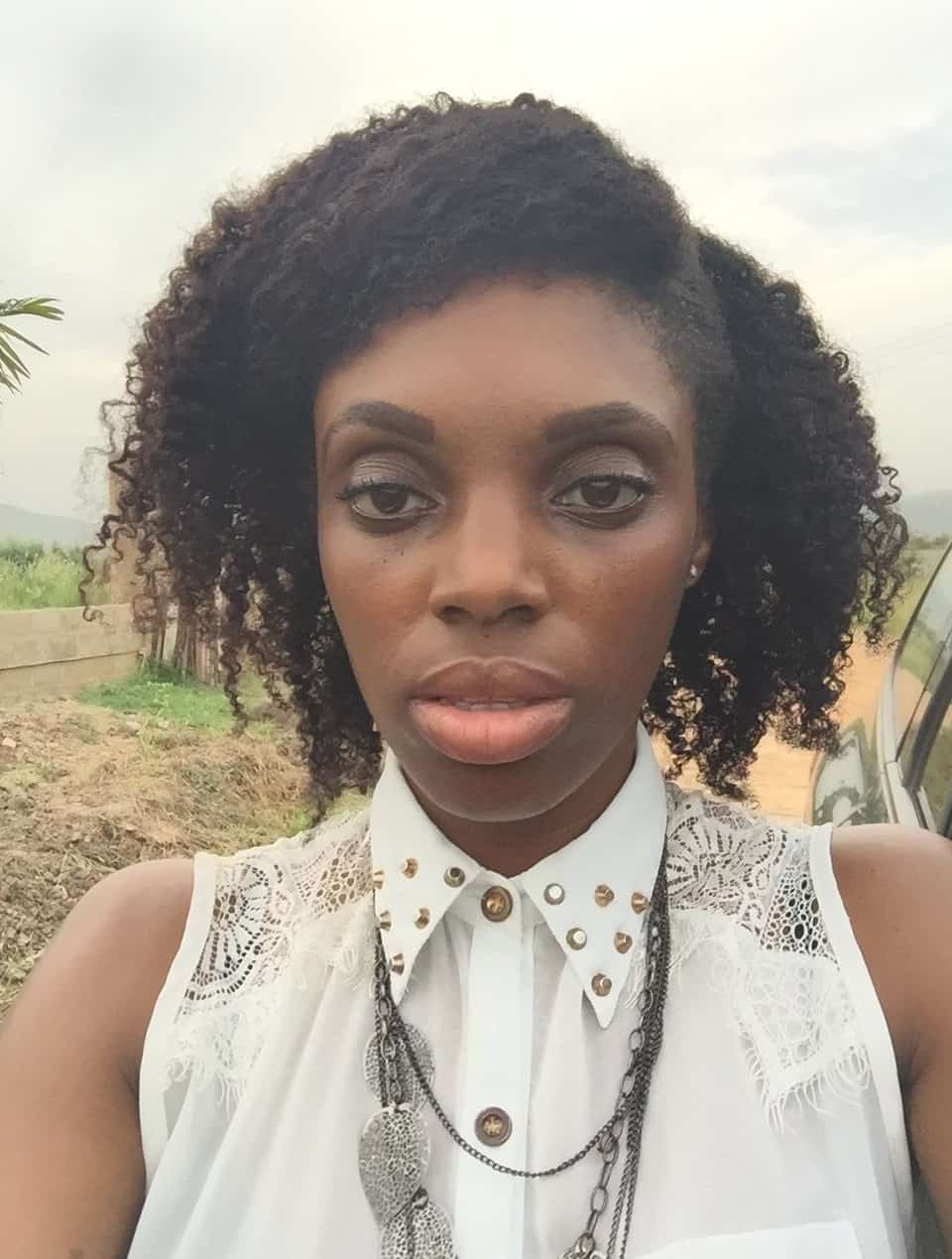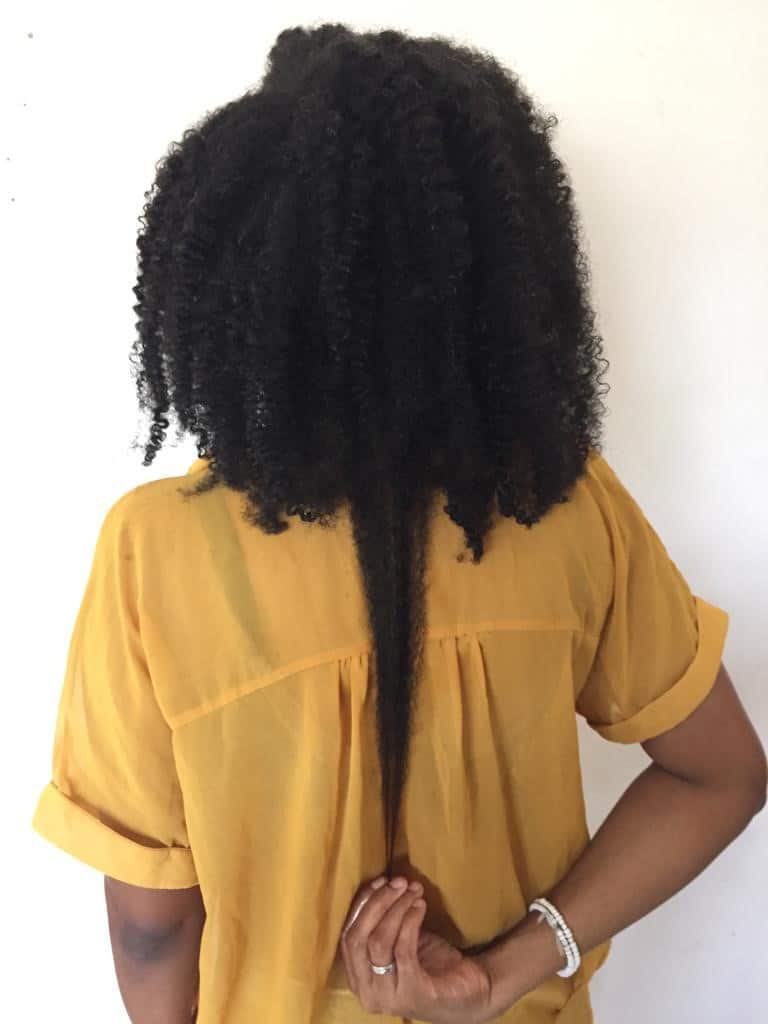 Because the health and growth of my hair has been so successful I want to help you too
I want to save you the hours upon hours of frustration and tireless searching for what to do.
I want to give you the fighting chance that I never had at the beginning of my journey.
I want to help you as much as I can because I believe you can.
Does any of the following ring true for you?
1. You feel like your hair journey is going nowhere fast
2. You are ready to quit and go back to the creamy crack because your hair is tough and dry
3.  You've spent a TON of money on products that seem to not work
4. You don't know where to start
5. People keep telling you to quit because you just don't have the "type" of hair that grows.
I totally get where you are coming from.  I used to get the laughs from people that thought I was crazy for cutting all my hair off. A few people even asked me if I was OK.
I was in your position but let me tell you it gets better.
The Happy Healthy Hair Journal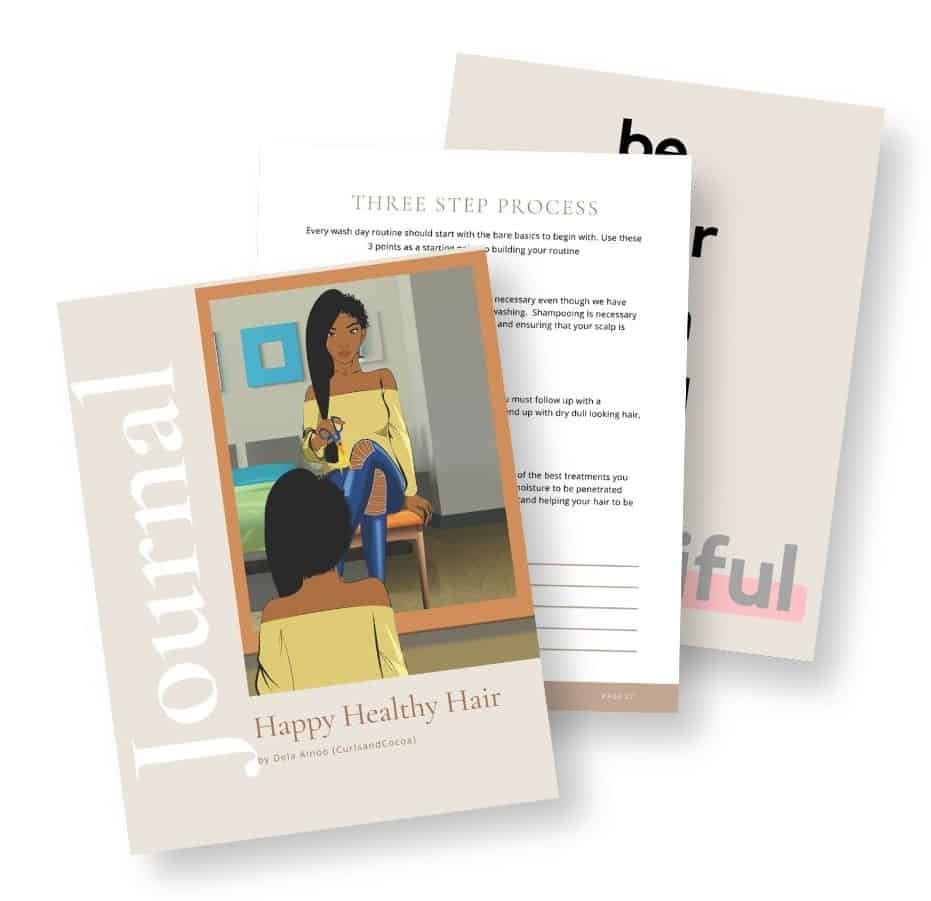 Because I think you're so awesome you'll also get these amazing bonuses too…
Bonus #1!
7 Day Retain Maximum Moisture Challenge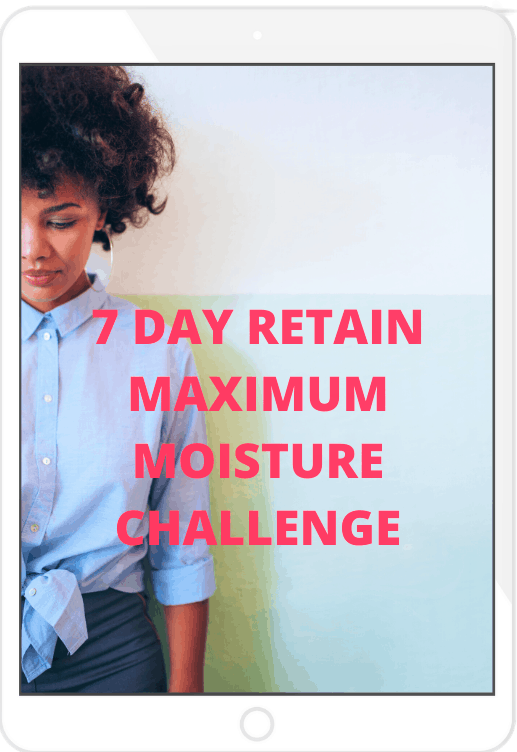 Everything to do with natural hair starts and ends with moisture.  If you don't have moisture in your hair you might as well quit now as your growth will be completely minimal, you may even experience excessive breakage instead of growth.
Well with the 7 day retain maximum moisture challenge you don't have to worry because we got you! 
Bonus #2!
8 Ways To Stay Motivated When Growing Your Natural Hair
If you have ever felt demotivated whilst growing your natural hair this really is perfect for you.  I have used these very tips myself which has helped me to get my hair to the length that it is now (almost waist length). 
I'll let you into a little secret, no matter what length your hair is at times we all get a little frustrated which is why these tips are invaluable!  You can thank me later.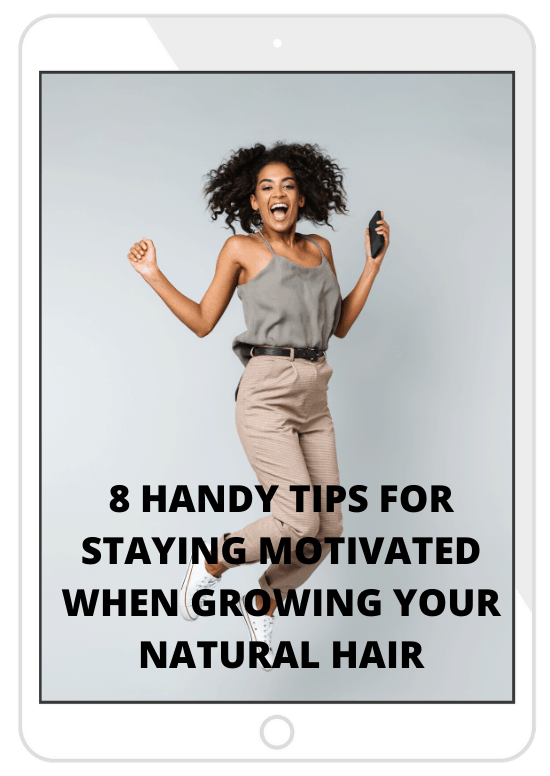 Happy Healthy Hair Journal is perfect for those who are newly natural or anyone who would like a bit more direction with their hair.
If you are struggling with any of the following:
Unsure of which products to use
Generally don't know where to start
Have not seen growth in a long time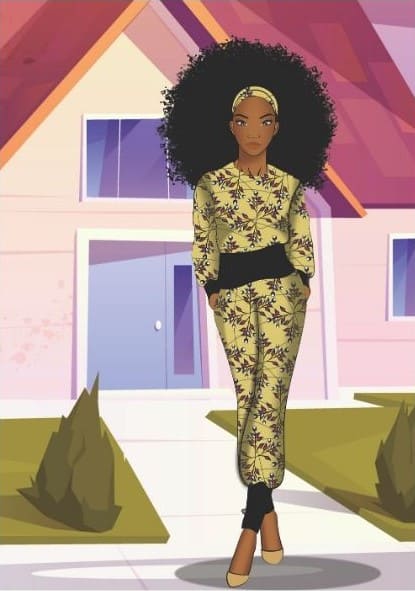 You don't have to settle for hair that is unhealthy and doesn't grow anymore with the Happy Healthy Hair Journal. There is finally light at the end of the tunnel.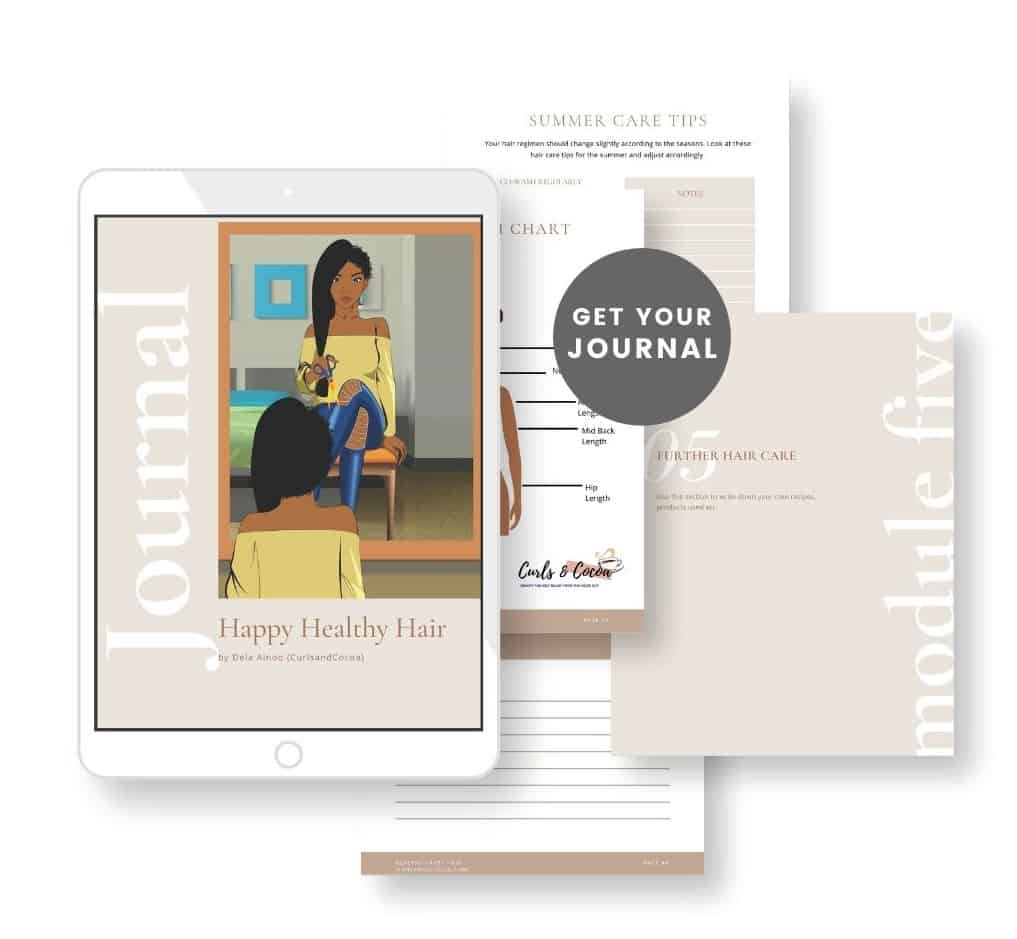 Over 100 Pages from start to finish
Essential hair care tips
How to overcome your hair problems
Product ingredients that you should avoid
Helpful hair care terms
Exactly how you are damaging your hair
Hair progress tracker
Frequently Asked Questions
from Amazon hereon1. How do I know if this will work for me?
If your hair growth has been slow then the chances are that you are doing something that is preventing it from growing properly. The journal is laid out in a way that will help you to look back over your own notes to be able to see where you are perhaps going wrong.
The amount of work that you put in will give you the same results outwardly on your hair. If you are willing to put in a little hard work you will see the results.
The journal will guide you but ultimately you will be responsible for the result that you will get out from it.
2. How long will it take to see results?
Depending on how long you take to work your way through the journal and implement the strategies over time you will see the results start to appear.
The journal on its own is not a magic pill, your dedication will dictate how long it will be before you start to see real results.
A lot of it will also depend on what your starting point is too so people will see varying results from the journal at different times.
3. Will I have to buy expensive products?
Absolutely not! What you choose to spend on products will be up to you. I always say it's better to start with a minimum and work your way out when it comes to products rather than purchasing a whole lot of things that might not return any value to you.
 ***Please note that this site uses affiliate links if you would like to read the legal stuff you can find it here
4. Can I get a hard copy of the journal?
Yes you can!  You can purchase Happy Healthy Hair on Amazon here
SOME TRUTH YOU NEED TO HEAR & WHO THIS IS NOT FOR
Not everyone that has long hair has it because of genetics
All hair types grow
If you want your hair to be healthy and grow you need deliberate action so this is not for anyone that's not really ready to commit
I did not wake up one morning with long hair.  I made sure that I gave my hair the things that it needed in order to be healthy and grow long. Natural hair is not complicated despite what you might hear.  In fact I would say that I like to get away with the bare minimum if I can, yet still my hair grows.
The one thing that I should have done when it came to my own hair journey all those years ago was to track what exactly did and did not work for me personally.  I have wasted a lot of money and time going around in circles with my hair, spending hours upon hours of researching what was working for other people but not knowing what would work for me. With the Happy Healthy Hair Journal you don't have to go through any of that.
If you follow the teachings and track your journey, in no time at all you will finally have your hair the way you want it to be.  So what are you waiting for?
* Please note that the sale of all digital products produced through this website are final.  Due to the nature of the products we are unable to issue refunds on our digital products.  By placing an order of our digital products you are agreeing to these terms. We make sure all our products are made to a high standard and therefore would not expect a refund to be necessary.
Thank you for understanding. We do appreciate you.